Day And Night Building Services
Commercial Cleaning in Central Ohio
that you can depend on...
With 35+ years of experience, we are here to give your business the cleanliness it needs, and the polished look it deserves. Request a free quote today to see how we can help you!
Best building cleaners in columbus
With 35+ years of experience in the market, we know what it takes to keep your facilities looking their best. Not only are we here to keep everything looking great, but we are here to help you stay safe. Our teams are diligent in cleaning your space to make it safe from bacteria and viral growth. If you are ready to experience the difference our team has to offer, call us today!
Let Us Work While You Unwind
Bathroom Cleaning
Floor Cleaning
Office cleaning
We are your go to company for building cleaning in Columbus, Ohio. Over our many years of experience, we have perfected a system for cleaning. This system is then thoroughly trained to all of our employees, so you get the same great results, every time! If you are tired of cleaners that don't show up, or just don't do the job, then it's time you give us a try. Book with us today!
Get Your Workplace Cleaned and Healthy
With concerns of the latest pandemic, business's have realized more than ever how important it is to keep their workspace clean! Don't trust your cleaning to just anyone. Leave it to the experienced professionals.
Luctus nec ullamcorper mattis, pulvinar dapibus leo.
Columbus
We are proud to support the greater Columbus area for over 20 years!
Dublin
We love the fresh cut grass of the golf courses. We believe buildings should be this clean.
Upper Arlington
Keep your offices clean through the week. We are here to help.
Hilliard
Where our home office is located. We love our community.
Schedule Your Free Estimate Now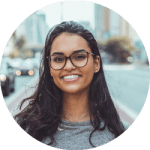 Miranda Snyder
Eiusmod repellat, nascetur? Ex dicta? Tenetur, sociis senectus quidem vestibulum purus omnis sem gravida nam, similique beatae, cras!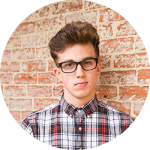 Harold Harrison
Dui vitae dignissim recusandae, euismod bibendum ipsa hymenaeos cras adipisicing. Autem non, soluta nulla architecto quidem.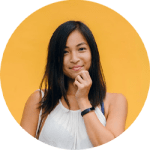 Debra Reyes
Curae purus. Reprehenderit nisi nisi deserunt inventore aliquip consequat quisquam ligula, dolores varius habitant, occaecat dui cras erat!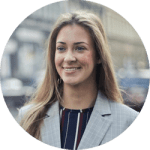 Kyle Romero
Ullamcorper architecto sint explicabo fugit, tenetur taciti! Laudantium incididunt, fusce nobis convallis lacinia fusce nostrud ullamco.